CUSTOM RENTALS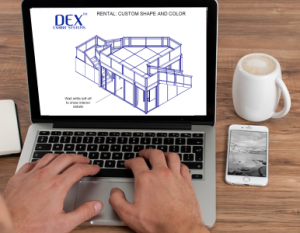 We offer custom rentals when the design requires:
1] A custom size or shape
2] A custom height
3] A custom staircase
2] Custom color
3] Custom materials such as special guardrail or wall infill materials.
We combine as many standard components as possible with the custom elements needed to execute your design as efficiently as possible.
All designs are subject to Finite Element Analysis in Pro E by the independent structural engineer. He checks both compliance with IBC codes and local codes at the show city.
All rentals have the required setup tool and comprehensive setup drawings.
The structure is setup 4" off the floor to make sure that all the parts are there and everything fits together easily.
Independent Structural Approval
Gallery Instructions
Click the picture to see the larger and/or whole picture. You may then scroll left or right to see more images. Use the Esc key on your keyboard or click away from the image to close the enlarged image gallery section.